| | | | |
| --- | --- | --- | --- |
| Rules: "Do-It-Yourself" contest-game | | | |
Автор: Valery F. Bobrov
28.01.2012 14:51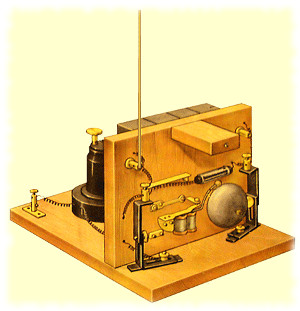 "Do-It-Yourself" - QRP contest-game
RESULTS: 2019, 2018, 2017, 2016, 2015, 2014, 2013, 2012, 2011, 2010
STORIES: 2012-2013 (4 seasons), 2011 (summer, winter), 2010 (summer, winter)
Country:

Russia

Founder:

RU-QRP Club

Date:

Summer round: 21 August 2021

Winter round:    25 December 2021


Time:

04:00 - 08:00 UTC

Participants:

all licensed radioamateurs

Power:

no more then 5 Watt output power

Bands:

80, 40, 20, 15, 10 m near QRP frequencies:

3560, 3577, 7030, 14060, 21060, 28060 kHz

Modes:

CW

Call:

"CQ DIY"
The main goal of this contest-game is to increase interest in working QRP with home-made equipment.
CATEGORIES:
EXCHANGE:
Exchange with real RST and used tranciever name. For example:
559 PFR3, 599  K2, 579 SW20, 339 UW3DI, 599  ROSA, 559 PIXIE, 599 FT1000, etc. If you are using a completely original home-built tranceiver, name it yourself. Duplicate QSOs are allowed on different bands, and ON THE SAME BAND, if  you or other station CHANGED his tranceiver. Tranceiver change is meant a new tour for you, but it is not allowed to use againe an already activated tranceivers. For example, lets assume you are worked with tranceivers
PFR, SW20, IC706. If you haven't any other tranceivers, you must continue to use
IC706. You can't use PFR & SW20 any more. Total tranceivers count is not limited.

POINTS:
RIGs are differentiated in two classes:
  HM - "Home made"
    F  - "Firm"
"Home made" is a custom equipment build from a KIT or by original home-made schematic.
"Firm" - is any equipment from any firm.
- For each QSO you will get:
  HM - HM = 5 points
    HM - F  = 2 point
      F - F  = 1 point
- For each new tranceiver name, including yours - additionally 1 point.
The final result is calculated as a sum of: QSOs points + tranceiver names points.

PRIZES:
All participants will get an electronic certificates with information like class, place in the rating table and the final score. Three RU-QRP members who took 1'st, 2'nd & 3'rd places will be awarded with plaques.
It  is mandatory for awards applicants to share a story and photos which shows an operating conditions, used equipment, antennas, Applicants must submit a standart log report on e-mail: Этот e-mail адрес защищен от спам-ботов, для его просмотра у Вас должен быть включен Javascript
REPORTS:
Submit your log report in Cabrillo (ЕРМАК) format on e-mail. Comments, stories, photo reports are mandatory.
SUBMIT YOUR LOG TO:
Этот e-mail адрес защищен от спам-ботов, для его просмотра у Вас должен быть включен Javascript
Deedline: 20 days after the contest round.
Select: Custom contest -> no tours -> fixed value.
When you are changing your radio go to: Config -> Station -> User exchange and change your radio name. 
Track allowed duplicates in window Previous QSO. Write down a real RST in additional windows, set a mark in Config -> Properties -> General -> Display RST fields to enable them.
ATTENTION: Participants exchange with real RST. Please be attentive in the air and during logs writing!
START-OF-LOG: 3.0
CONTEST: DIY
CALLSIGN: EV6Z
CLAIMED-SCORE: 0
OPERATORS: EV6Z
CLUB: RU-QRP
QSO:  7000 CW 2015-12-26 0651 EV6Z   599 FTDX3000     US1UU     559 HM               
QSO:  7000 CW 2015-12-26 0652 EV6Z   559 FTDX3000     RA7RA     569 FT817            
QSO: 14000 CW 2015-12-26 0711 EV6Z   559 FTDX3000     RN4AO     559 SW20             
QSO: 14000 CW 2015-12-26 0719 EV6Z   559 FTDX3000     UR5IFM    449 SWM              
QSO: 14000 CW 2015-12-26 0725 EV6Z   579 FTDX3000     UR5EFU    569 SW2012           
QSO: 14000 CW 2015-12-26 0726 EV6Z   569 FTDX3000     RA7RA     569 SW20           
QSO: 14000 CW 2015-12-26 0743 EV6Z   579 FTDX3000     UA4NU     559 DM                     
END-OF-LOG:

Обновлено 06.12.2021 17:33